Welcome to the home of the Waste Wiki! An open access project for data, research and information pertinent to Canada's waste management sector
The Waste Wiki is home to more than 6000+ studies on waste, and provides users with the ability to interface with data so that they can make more informed decisions. Please check back for further updates, we have a lot of big things planned!
Tell us what you would like to see on the page. Email suggestions to lakhanc@yorku.ca
Quick Links
NEWS
September 17th, 2019
Check out the University's latest study examining diverting with a purpose: A case study examining how Furniture Bank's used furniture program is driving Toronto towards a more sustainable future
https://drive.google.com/open?id=1GqqdTWJELQQsDuOoRba0FsCtCs9UlDix
September 11th, 2019
Check out the Wase Wiki present at the Resource Recovery Partnership Conference Thursday, September 19th in Toronto!
August 19, 2019
Given all the conversation surrounding what happens to coffee pods at their end of life, we thought it would be interesting to take a different perspective. Please check out:
"Thinking outside the Blue Box: Why end of life management of coffee pods is less important than you think…"
August 12, 2019
York University is proud to announce the release of our latest study: "COMPOSTABLE VS. PLASTIC COFFEE PODS: SEPARATING FACT FROM FICTION"
With so much misinformation surrounding the end of life management of coffee pods, we hope to some clarity to the discussion.
Please email lakhanc@yorku.ca should you have any questions!
March 5th, 2019
York University is proud to announce a formal research collaboration between the Waste Wiki@FES and Container Pros (https://containerpros.ca/). Both the Waste Wiki and Container Pros are committed to advancing issues surrounding reuse, and are presently working on several exciting new initiatives that can support society in the transition to durable, reusable packaging. Stay tuned for more!
March 4th, 2019
York University announces the launch of "Waste Wiki – Reduce and Reuse", an online platform dedicated to promoting the first two Rs, in the Reduce, Reuse and Recycle Mantra.
We have partnered with several innovative partners who are pioneers in the field of reduction and reuse, including Container Pros, Kijiji Canada, Furniture Bank etc.
March 1st, 2019
York University is proud to announce our research collaboration with Pollution Probe, Canadian charitable environmental organization that is a leading agent of change at the intersection of communities, health and environment.
http://www.pollutionprobe.org/about/our-team/calvin-lakhan/
February 7th, 2019
https://www.cbc.ca/news/canada/calgary/extended-producer-responsibility-epr-recycling-alberta-1.5009476
December 25th, 2018
Happy Holidays!
Over the past couple of weeks, the Waste Wiki has done a number of media appearances (mostly related to Christmas packaging waste) – thought I would share:
1225 News Focus 2 with Calvin Lakhan : Holiday waste and ways to reduce
December 21st, 2018
https://www.cbc.ca/news/opinion/plastic-politics-1.494637
October 4th, 2018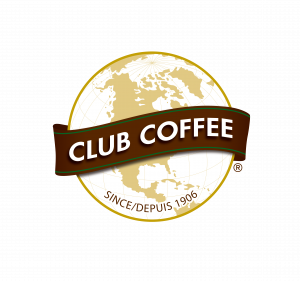 Congratulations to Club Coffee for the being the recipient of the 2018 Waste Wiki Environmental Leadership Award (Corporate)
While the debate surrounding single serve plastics rages on, Club Coffee has found a way to develop an innovative compostable solution that maximizes environmental impact at the lowest possible cost.
Better yet, they are a Canadian made product with headquarters located in the GTA. Learn more about Club Coffee below:
Club Coffee has built a reputation for quality and innovation since 1906. We are a major coffee roaster and contract manufacturer of over 500 custom label products and another 160 products under our own brands. A team drawing on the best of the retail and consumer and packaged goods sectors drives a culture focused on unleashing innovation that delivers what people want today. That culture is why leading coffee brands in Canada and the United States look to us for leading-edge sustainability advances such as our PῧrPod100™, the world's first Certified 100% Compostable single serve pod for coffee, tea and other hot beverages in the dominant North American single serve format.
https://club-coffee.myshopify.com/
October 3rd, 2018
Congratulations to York Region for being the recipient of the 2018 Waste Wiki Environmental Leadership Award (Municipal)
While there are many municipalities across Canada that should be applauded for their pioneering work in waste management, York Region's innovative approach to waste reduction and reuse deserves to be highlighted.
When we think of the 3Rs – Reduce, Reuse and Recycle – the emphasis tends to be on the word recycling. However, the 3Rs isn't just a catchy slogan, it is part of the waste minimization hierarchy that prioritizes waste management strategies. Reduction is always preferred to Reuse, and Reuse is always preferred to Recycling (or so the theory goes)
York Region has not only excelled in the conventional metrics of overall recycling and diversion rates, but has taken it a step further to address reduction and reuse through lending libraries, curbside swap programs and community repair cafes.
Perhaps of greatest value is the fact these programs directly engage the community, fostering a sense of collective responsibility and stewardship among York residents.
An awards ceremony will be held early next month, so stay tuned for details!