Faculty Sponsor (Dr. Mark Winfield)
Professor
Co-Chair, Sustainable Energy Initiative (SEI) & MES/JD Coordinator
Coordinator, BES Cert. (Sustainable Energy), BA (Science&Tech Studies), MAPhD (PolScience)

Dr. Mark Winfield currently focuses his research on electricity, energy efficiency and climate change policy in Ontario.
Before joining FES in 2007, Dr. Winfield was a Program Director with the Pembina Institute, and prior to that Director of Research with the Canadian Institute for Environmental Law and Policy. For more information about Dr. Winfield click here
Co-Investigator (Dr. Calvin "Cal" Lakhan)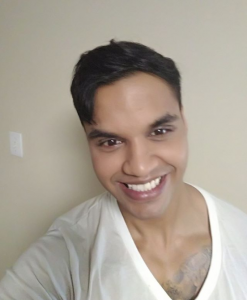 Calvin LAKHAN, Ph.D, is currently co-investigator of the "Waste Wiki" project at York University (with Dr. Mark Winfield), a research project devoted to advancing understanding of waste management research and policy in Canada. He holds a Ph.D from the University of Waterloo/Wilfrid Laurier University joint Geography program, and degrees in economics (BA) and environmental economics (MEs) from York University.
Calvin's current research can largely be divided into four areas: 1) Evaluating the efficacy of municipal policy instruments used to promote waste diversion, 2) Optimizing the recycling system to achieve increased diversion while minimizing material management costs, 3) Examining the role of race and ethnicity as antecedents to recycling behavior and 4) Encouraging pro environmental behavior among minority and marginalized groups, with a specific examination of how structural inequality manifests itself in impeded access to recycling/waste services.
Research Profile: https://www.researchgate.net/profile/Calvin_Lakhan/contributions
Office Hours: Tues – Thursday, 11pm – 4pm
Faculty of Environmental Studies
York University, Toronto, Ontario
416-523-5164
HNES 263B
Students Supervising
Sophie Angoh (MEs II)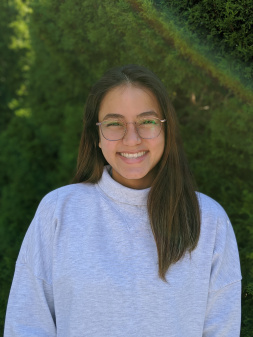 I am currently enrolled in a Master of Environmental Studies at York University. My research centers on waste management, Circular Economy and Zero Waste principles through the lens of corporate social responsibility. I aspire to help organizations mitigate their waste for a more sustainable future. I love all things nature. My hobbies include rock climbing, cycling and camping.
Project Affiliates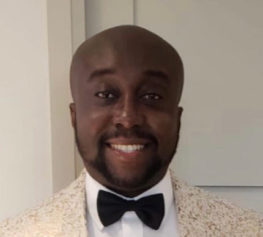 Nana Adjei is a passionate environmentalist with profound interest in waste management, climate change and energy. He holds a Bachelors and Masters  degree in Environmental Studies from York University, Toronto and a Bachelors degree in Geography and Rural Development from KNUST with a minor in Economics, Ghana. He holds certificate in Sustainable Energy from York University, Business Implications of GHG Regulations; Risks and Opportunities for Energy and Carbon Management from CIET and RETScreen International Expert from RER Energy Inc. His Masters project was on "Alternative energy in Ghana- the case of solar PV. His passion for waste begun in Ghana where everything is sent to landfill. He is a proponent of implementing the 3R's which is reduce, reuse and recycle. This is hard to implement due to financial constraints and competing national resources.
He is interested in researching more on waste planning, waste audits, landfills, waste education and policies ranging from waste to energy.
He has written numerous articles some of which include:
1. What is the goal of our waste management systems in Ghana.
2. Covid 19 and the need to change Ghana's waste management systems.
3. Is Ghana on the pathway to achieve 10 percent electricity mix by 2020.
4. Sustainable living – Modern Ghana.